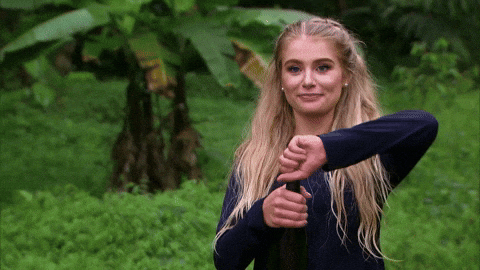 So they asked the question, and you said yes! Congratulations, now let's pop some champagne and start the planning! 
Getting engaged is such a special time. A time to reflect on your relationship that's been and to celebrate the future that is to come. It is a transitional, memorable, exciting period that can also come with multiple celebration events (as it should!) so naturally outfit planning goes into overdrive. 
Whether it's your engagement party, hens show, bridal shower or wedding day it's important to select the right accessories that compliment your outfit, are comfortable to wear and that are easy on your purse. 
One of our in-house stylists Kellie has collated her top A'el Este pieces for getting engaged, along with some outfit ideas to compliment them to make it a little easier for you! 
THE ENGAGEMENT PARTY
After breaking the news to your friends and fam and probably the social media world, the first event to plan is the engagement party. It serves as a great excuse to gather all your favourite people and relish in their love for you and your partner. Depending on your preferences you may opt for a large party or a casual BBQ so a pair of earrings is a versatile fashion accessory for any outfit. If you are going all out the Zaliki Earrings in Black would suit a black or white statement dress or any bright colour, or if you're going for a more relaxed vibe check out the Nala Earrings that can also be utilised for everyday wear. 
THE HENS SHOW
A fun day out with all your besties calls for an outfit just as fun! Whether it's a wine tour or a girls night out, a crown or headband ensures you are known as the bride-to-be and all eyes will be on you. A simple party dress can be amplified with some statement headwear, and layering multiple headbands ensures you can select pieces that reflect your personality and style. The Zenni Crown is a stunning piece on its own, but paired with any of our Kinsley or Mia Headbands can really stand out. 
THE BRIDAL SHOWER
This occasion tends to be a little bit more formal, like a nice girls brunch or afternoon champagnes at a fancy restaurant. It's a bit more high-end then your average hens show, so the outfit should be a little more conservative and lady-like. This doesn't mean you can't get creative or implement a little colour. Our Gigi Earrings are the perfect feminine touch and given they come in a range of 7 different colours, there is something to suit any outfit or preference. Pair with a flowy dress, relaxed up-do hairstyle and coloured lip for a romantic look. 
THE WEDDING
Selecting the accessories for your wedding day is the hardest choice of all. Pieces like the Zariah Pearl Crown and the Astor Crown work well with sleek, simplistic and modern gowns by designers like Caleche Bridal or Prea James. Other pieces like the Nova Crown and the Charlotte Pearl Headband can be paired with more statement dresses that feature lace or embellishments, like Made with Love Bridal and Grace Loves Lace. Many of the A'el Este pieces have earrings available to match, and if you really can't decide, reach out about our Styling Service!
Good Luck with all the planning, and we hope a little keepsake from A'el Este can be the perfect finishing touch to your celebrations! xx